Cancerous Islamoc Lobbies: CAIR, ADC, MSA, etc.
Dear Mr. King: The Arab / Muslim American lobbies, organizations are the problem (CAIR, ADC, MSA, MPAC, etc.)
December, 2010
As courageous Peter King pushes Congress to take up issue with 'Radical Muslims in America,' let's all remember that the moral, direct or often indirect psychological motivation that leads Muslims to be radicalized is by the terror-excusers via mixed messages the Arab Muslim lobbies and organizations broadcast on a constant basis within a total "we Muslims, everywhere are all innocent victims" mentality, their hidden message is clear, the Muslim terrorists that aim at innocent people and use its own population to cause havoc are in essence "victims" if not (even "freedom fighting") "heroes" we can all sympathize with.
This is the problem, and despite of all the public robotic statements (by these Islamo-Arab lobbies) of "denouncing" terrorism directed towards the wider infidel audience public, the average Muslim, still gets (without extra effort in dissecting) their real intended message, quite easy.
_______________________________________________
CAIR - Council on American-Islamic Relations
http://www.danielpipes.org/394/cair-moderate-friends-of-terror
http://books.google.com/books?id=VJj8voB723YC&pg=PA220
http://books.google.com/books?id=pmmCnppIll0C&pg=PA138
_______________________________________________
MSA - Muslim Students Association
http://www.nationalreview.com/comment/comment-schwartz031003.asp
http://www.discoverthenetworks.org/groupProfile.asp?grpid=6175
http://books.google.com/books?id=Ui27nwe86uYC&pg=PA147
http://www.investigativeproject.org/profile/166

_______________________________________________
ADC - American-Arab Anti-Discrimination Committee
http://books.google.com/books?id=vK1tAAAAMAAJ&q=adc
http://www.investigativeproject.org/blog/2010/12/adc-defends-helen-thomas-anti-semitism-again
http://www.adl.org/main_Anti_Israel/support_for_terrorism.htm

_______________________________________________
MPAC - Muslim Public Affairs Council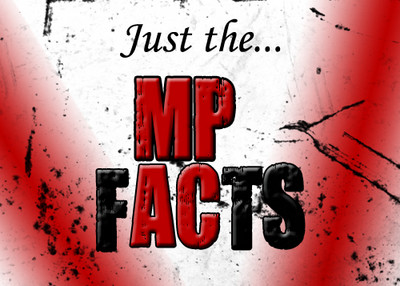 http://www.investigativeproject.org/2409/mpac-conference-features-radicals


http://books.google.com/books?id=pmmCnppIll0C&pg=PA143


http://books.google.com/books?id=XoOZGXIqb08C&pg=PA66


http://www.americanthinker.com/2004/12/with_friends_like_these.html
ADC, Al Arian, Al Qaeda, American Muslims, Appeasement, Arab American anti-Disccrimination Committee, Arab Americans, Arab lobby, Arabs, CAIR, Christians, Council of Arab Islamic Relations, Hamas, Helen Thomas, Hezbolla, Hezbollah, HLS, Indoctrination, infidels, infiltration, Islamic Lobby, Jews, Jihad, justifying terrorism, MPAC, lobbies, MSA, Muslim Americans, Muslim lobby, Muslim Students Association, Muslims, Palestine, PC, political Islam, Politics, Quran, Religion, terrorism, war on terror, World Domination
Labels: ADC, CAIR, MPAC, MSA, War on terror